Submetering For Universities, Colleges, Health Care and Governmental Properties
Actionable Metering Data
Apply metering where it counts: QMC provides metering hardware, software, and services for Military Bases, Hospitals, Healthcare Facilities, Colleges, Universities and School Boards. We also have experience working with all levels of government: Municipal, Provincial, Federal.
Install Metering for Accurate Energy Management and Reporting
We understand that for some existing and even new buildings, metering systems are not being installed correctly. This leads to user frustration as the numbers from the BAS don't match up with the numbers from the installed meters. As a systems integrator, QMC is here to help.
Available for both new construction and retrofit projects, our teams across North America are trusted as a one-stop metering solution provider. QMC helps facility operators by providing metering hardware, software, and services to enable accurate energy management for benchmarking, net zero requirements, and any environmental requirements. Implement an intelligent metering system today.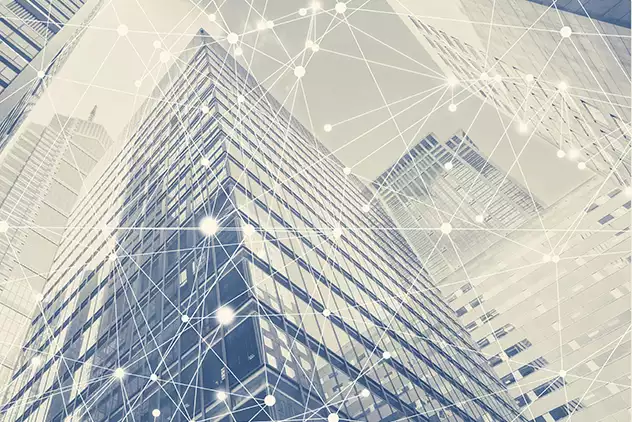 Integrated Metering
Collect and audit all stranded metering assets on your property and integrate into our metering system for whole building energy management.
Learn More
Key Load Metering
Key Load Metering is the act of installing submeters on specific primary or key loads to properly monitor and manage energy use. Examples include but are not limited to HVAC systems such as: Chillers and Boilers, EV Charging, Lighting, and more.
Learn More
HVAC system monitoring
Studies show that while electricity and water metering has been streamlined, the largest savings potential for most campus style properties are associated with the accurate metering, management of thermal energy, active metering and monitoring of HVAC systems and their energy consumption and production.
Temporary Metering services
Test the accuracy of your existing system or benchmark your system performance before and after a retrofit. QMC offers temporary metering services for existing Thermal, Water, Electricity, Gas and Steam meters in your property or portfolio of buildings. Analyze your building's systems for verification and auditing today.
Learn More
Meters Available for Any Project
Accurate and reliable metering is essential for the effective management and operation of any facility. Identify cost savings, improve efficiency, and reduce environmental impact today.
Ideal for Universities, Colleges, Schools, Military Bases, Health Care Facilities, Federal, Provincial and Municipal Properties
QMC offers a comprehensive metering solution for multi-building institutional properties and campuses by including the integration of existing meters of all utilities, the supply and install of new meters, the deployment of a non-proprietary communications infrastructure, and the automation all of the meters onto a web-based reporting software.
Let our experts at QMC help to build the right solution for your needs.
Services Ideal for Institutional:
QMC designed, supplied and commissioned a multi-utility metering system with temperature and pressure sensors to allow for advanced energy management. The meters and sensors operate with open-protocol, non-proprietary data loggers by QMC, allowing for seamless flow of meter data to the BAS.
QMC supplied, commissioned and integrated a multi-utility metering system to isolate the energy use of 60 separate buildings within the base. All meters connect to data acquisition devices which allow easy data collection by fault detection software and web-based energy management software
Humber College wanted to isolate and monitor energy use on their two campuses, in order to better track and target energy efficiency across 47 buildings. QMC acted as the general contractor and supplied, installed, commissioned and project managed a multi-utility metering system deployment