Thermal, BTU, Heat Meters for Your New or Existing Project
Thermal Metering
Approved by Measurement Canada, QMC provides the best thermal submeters for residential, commercial, and institutional applications in North America. Thermal meters can be used for multi-tenant residential applications or the monitoring of central plant systems.
Thermal, BTU and Heat Meters
Thermal energy meters are used to measure energy from hydronic-based heating and cooling systems. Thermal meters can be used for multi-tenant residential applications or the monitoring of central plant systems.
QMC offers a variety of thermal meters suited to your specific needs. Contact us today to learn more.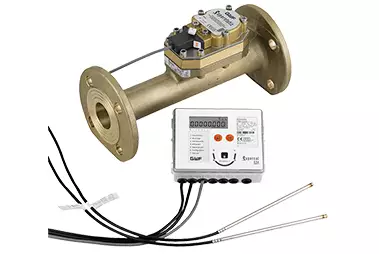 Static Thermal Meters
Static heat and cooling thermal meters, such as the GWF Superstatic 440, allow for the measurement of large amounts of gas flow. Rotary gas meters have multiple applications and can be used in both indoor and outdoor locations.
Resources
Features
Fluidic Oscillation Principle – Self-Cleaning Effect
Measurement Canada Approved
Corrosion Resistant Materials Without Moving Parts
Thermal Energy Best Practices
Thermal energy metering has been utilized in Europe for decades, but has only recently become prevalent in Canada. Measurement Canada has recently begun regulating thermal meters for the Canadian market.
QMC is the first nationally approved thermal meter distributor for the Canadian market. We can expertly provide your project with quality thermal meters to meet these standards. Our in-house accredited testing and verification lab ensures transparency, and that our customers receive prompt and quality service.
Learn more about regulations and best practices for the North American market now.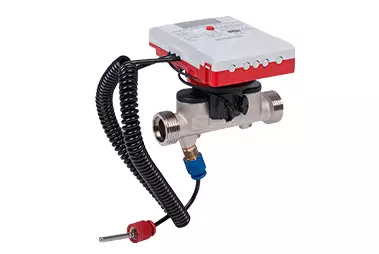 Ultrasonic Thermal Meters
Ultrasonic thermal meters, such as the GWF Integral CF-UltraMaXX, measures the time difference between signals sent upstream and downstream, measuring the time difference between them to identify energy consumption. Compared to mechanical meters, ultrasonic meters can offer better accuracy, more installation flexibility and minimal maintenance.
Paired with QMC's energy reporting software MeterConnex, the Integral-V UltraMaxx is ideal for district heating networks, industry installations, and heat cost allocation in any multi-residential setting.
As with all GWF thermal meters, the Integral-V UltramaXX meets MID EN1434 and Measurement Canada requirements. The Integral-V UltraMaxx includes an integrated ultrasonic flow meter, temperature sensor, and calculator. It is ideal for installations in the fan coil unit or heat pump. the Integral-V UltraMaxx is supplied with either a 10-year battery or can be powered through M-Bus with a back-up battery.
Manufacturer PDF
Features
Ultrasonic Technology
No Moving Parts
MID EN1434 Approved
Expertise, Best Practices, Products & Solutions
Energy conscious communities in North America are expanding their use of thermal energy systems for heating and cooling buildings. One challenge these systems face is the ability to effectively measure and bill thermal energy consumption to end users, such as condominiums, apartments, and commercial units.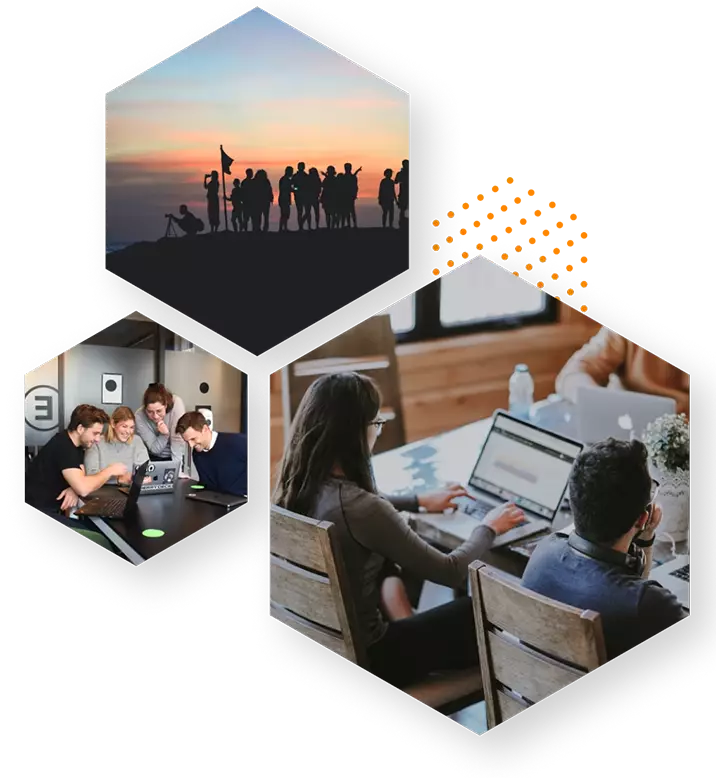 Thermal Regulations Have Come To Canada
Measurement Canada has approved QMC as the first national distributor of thermal metering products in Canada.
Installing approved thermal meters can save you time and money in the future; See below for a visual roadmap Measurement Canada has released for thermal metering regulation.
Partnered with the Best Brands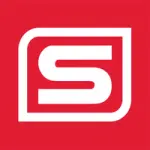 What Markets are Thermal Meters Installed in:
Your Thermal Metering Experts
If you're interested in learning about the metering products listed above, or other thermal metering hardware, please don't hesitate to contact us. We would be happy to answer any questions you may have and help you find the best hardware or integrated solution for your needs.
Let us help you source the best thermal metering equipment for your project and improve your bottom line today!